publications
Citizen Journalism
Mar 22, 2016 - therapidian.org -

10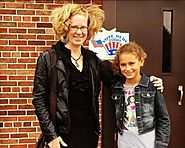 Local business owner and force of nature Tami Vandenberg has never been one to be shy about the issues that matter most to her, which are often of a controversial nature. The co-owner of Grand Rapids' much loved Meanwhile Bar and The Pyramid Scheme, Tami is also the Executive Director of Well House, a nonprofit organization which provides housing to the homeless using a "housing first" model.
Mar 22, 2016 - therapidian.org -

9
ArtPrize's leadership team announced several big changes in their 2016 Annual Report Breakfast this morning. While most of the morning's announcements presented exciting opportunities for both ArtPrize and Grand Rapids - expanded grants for artists and curators, extended "Preview Week" ArtPrize hours, growing profits and shrinking debt - their implications could dramatically shift the tone, and face, of ArtPrize as we've known it.
Mar 22, 2016 - therapidian.org -

10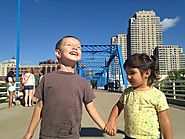 Maddie Steele and Ani Bechiri play together on the Blue Bridge- substitute for their mothers, who prefer to be behind the scenes
Grand Rapids Business Journal
Mar 22, 2016 - grbj.com -

23
A local digital agency is ready to open up about its strategic re-focus on inbound marketing. The AMA West Michigan is hosting an educational luncheon on Feb. 9th, featuring a presentation on "Revamping Your Inbound Marketing Strategy" by Pete Brand, CEO and co-founder of local digital agency Mindscape. Brand will be sharing specifics of his agency's methodology, including successful case studies, from 11 a.m.-1 p.m. at New Vintage Place in Grand Rapids. Registration is $30 for non-members. Considering the breakneck speed at which the digital . . .
Mar 22, 2016 - grbj.com -

18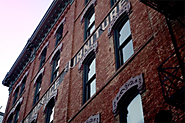 Search engine optimization, aka SEO, is emerging as one of the most-important tools in a modern marketer's arsenal. Yet, it remains largely opaque to those outside of the industry. To help the broader community understand this often misunderstood niche, local digital marketer Jason Dodge, founder of Black Truck Media + Marketing, and I have interviewed one another, exploring perspectives on SEO basics and the industry's ever-shifting landscape. More industry-insider discussion can be found at the American Marketing Association of West Michigan's luncheon on Thursday, March . . .
Mar 22, 2016 - grbj.com -

19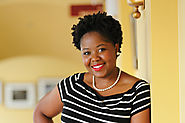 Google Analytics, the free website tracking tool provided by search behemoth Google, is beloved within SEO and webmaster circles. But to most marketers outside of the digital niche, Google Analytics seems cumbersome and impenetrable. Although Google Analytics is used to track website traffic and conversions, its implications reach far outside the digital medium. Local SEO expert Adam Henige, managing partner at Netvantage Marketing, recently shared insights about the implications Google Analytics has on cross-platform measurement and how strategically gleaned data can positively impact the bigger . . .
Brand Journalism
Mar 22, 2016 - mlive.com -

57
Jay-Z's Tidal and an uptick in vinyl music sales signal a growing demand for high-res audio.
Mar 22, 2016 - mlive.com -

52
Bekins is bringing back the high-end retailer and its former management team.
May 14, 2014 - quarkexpeditions.com -

53

In the recent blockbuster, "The Secret Life of Walter Mitty," the title character, played by Ben Stiller, changes his timecard-punching life forever when he travels to hunt down a mysterious freelance photographer. It's no coincidence that his adventure quickly lands him in none other than Iceland, where the otherworldly landscapes and volcanic activity set the backdrop for an experience that changes Walter forever.